The Australian Superbike Championship and Asia Road Racing Championship return to The Bend in 2019 for International MotoFest.
A celebration of all things on two wheels, International MotoFest will also include a round of the Australian Supermoto Championship on our Stadium Circuit in addition to ASBK and ARRC on the motor racing circuit.
TICKET PRICES INC. GATE PRICES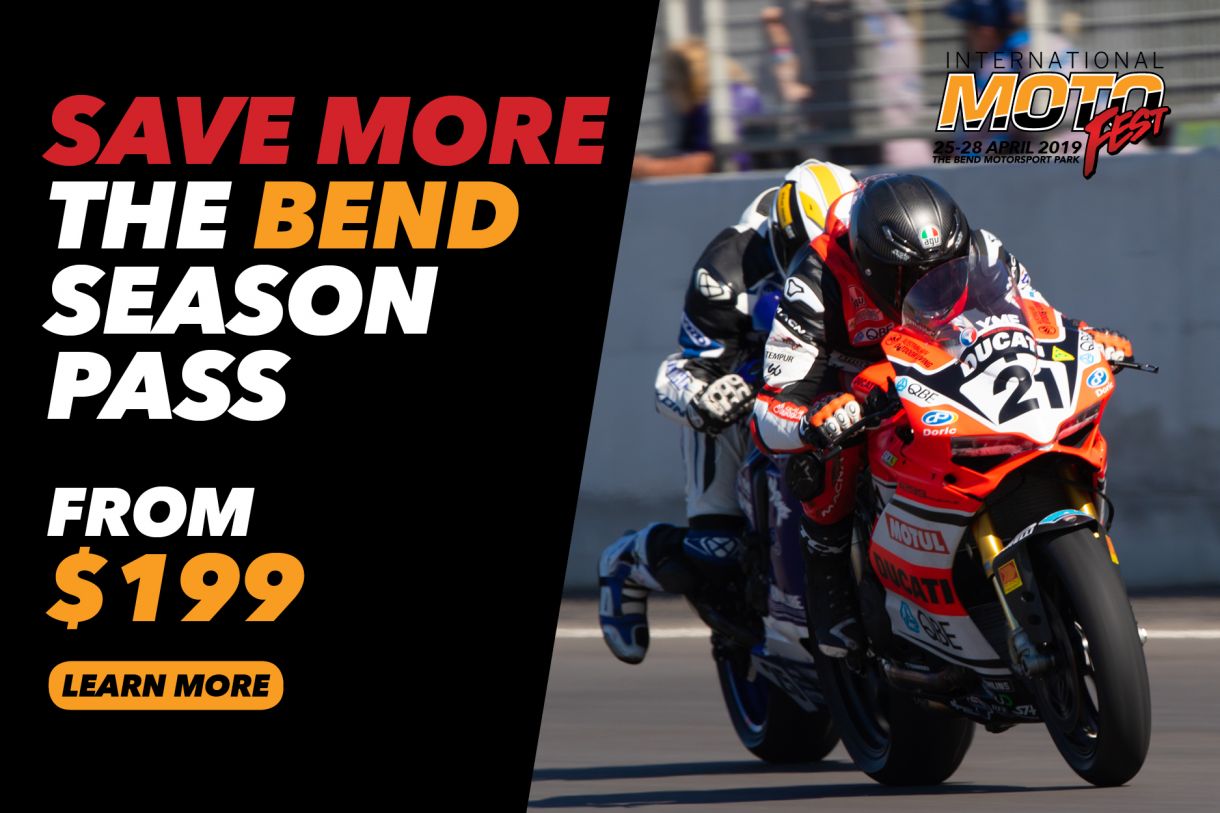 CAMPING
The BIG4 is available for bookings! Click here to book
HOTEL
Reservations for the Rydges Pit Lane Hotel can be made by clicking here or calling (08) 8165 5730
CHILDREN
For general admission, children 12 and under are free as long as they are accompanied by an adult ticket holder. 
For grandstands, children aged between 4 and 12 (inclusive) will require a child ticket. Children 3 years and under are free but must not occupy a separate seat (they need to occupy the same seat as their parent or guardian).
Concessions - officially issued student, senior and pensioners cards accepted.
OFFICIALS
Wish to register as an official for International MotoFest? Click here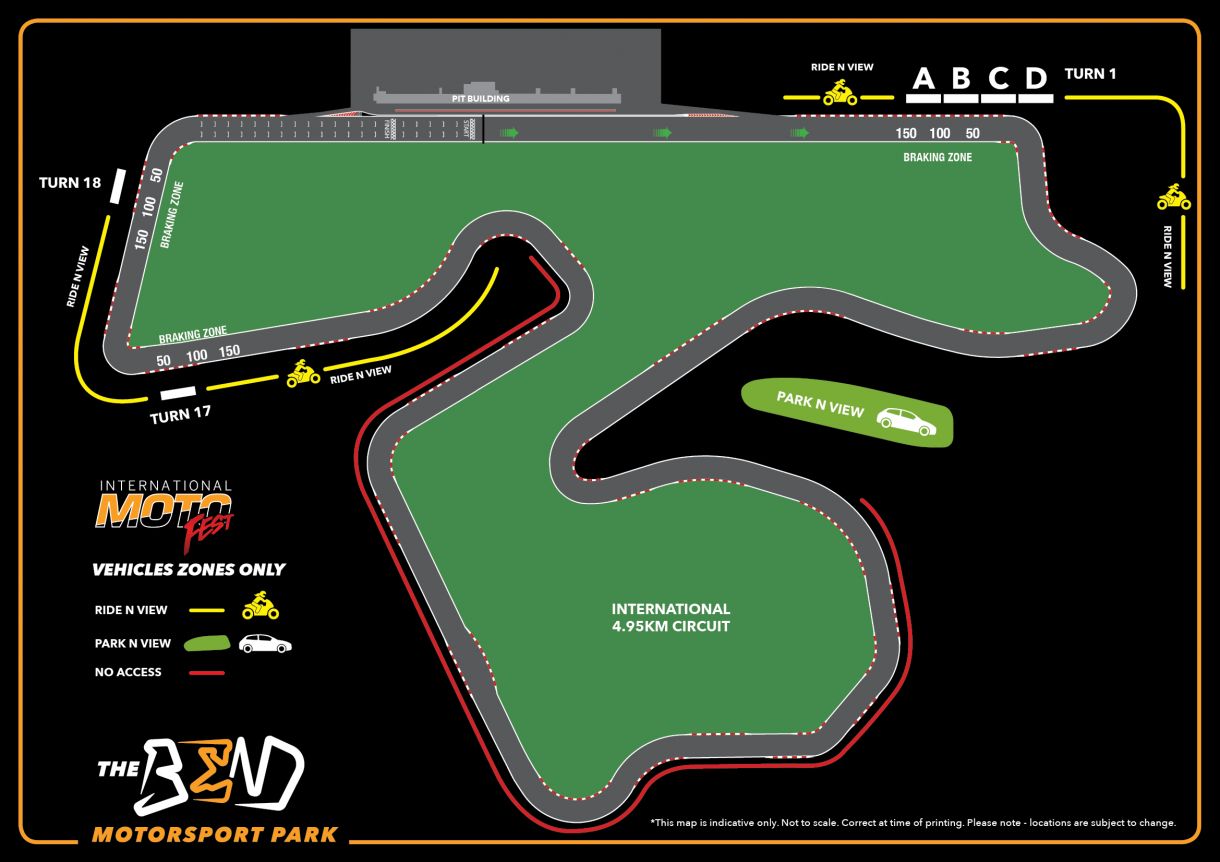 (click to expand)